Phantom Cash From Microgaming - Real Cash Payouts For Real Gamers!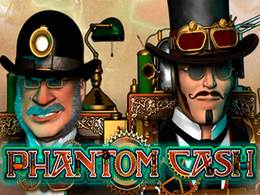 Phantom Cash is a great new 25 pay line, 5 reel video slot game featured on allpcgamesites.com and makes use of software from gaming developers Microgaming. Initially at the beginning it may appear to be a little strange. For example take Halloween and then add into the equation a couple of Victorian ghost hunters wrapped up into a steam punk scenario and what one has is a highly compelling game with a very authentic look.
The two ghost hunters of Phantom Cash namely Carstairs and Thurmingham, are central to the theme and complete with their Victorian garb, gadgets and goggles, they are the epitome of steam punk and all it stands for. Followers of this genre be prepared to be bowled over with this brilliant online slot!
The game comes with a Ghost Zap feature which is an advanced free spins feature it also has Scatters and Wilds, let's take a closer look.
The Wild
This is nothing to get too excited about and really doesn't feature that heavily in the gameplay, actually, it really doesn't matter that much at all.
It seems Microgaming have included it since most slot players expect it. Gameplay focuses totally on free spins and here the Wild symbol comes to life, also acting as a Multiplier during the free spin session.
The Scatter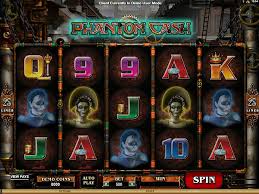 Simply put, the scatter serves a dual function. If two Scatters are on display a 2 x stake can be won, if 3 symbols occur this then triggers the Free Spins feature.
The Free Spins
This feature is pretty awesome, when it's triggered, Free Spins occur until 8 ghost symbols have been spun. There's no limit on the amount of spins! Spin in the Wild and now the Multiplier kicks in, how cool's that!
With seemingly an endless amount of free bonuses available to play Phantom Cash, the potential of large returns to the player is a distinct possibility. Download it today and check it out one of the best free games online. Heaven only knows, what one might have stumbled upon, now it's time to find out!